Missy was sent by the universe to make our wedding fabulous. She is so much fun and so good at what she does, it was awesome to hang out with her on the day while I and my crew got ready. She made us all feel special and comfortable and (of course) beautiful! She went above and beyond in every single detail. She got to know us really well, made sure we were really happy with our styles, and joked and chatted with us through the whole process. She is a really special human being and we were so lucky to find her. I can't recommend her highly enough.
Amazing service! She was very calming, friendly and interactive with everyone in the room. She was able to calm my flower girl who was quite nervous about getting her hair done. 100% recommend
"Missy was a god send to have leading up to my wedding day and on the day! She went above and beyond to make sure I was ready or needed any help getting ready for the big day. On the day she arrived early and she hung around until it was time for me to leave to make sure none of our hair needed touch ups and we got off okay. She even helped me dad put the ribbon on our wedding car 🥹 I couldn't of asked for a better hair stylist! And so glad I can now call Missy a good friend as well. I would 100% recommend her to anyone and will continue to see Missy for all mine and my families hair needs.
THANK YOU SO MUCH MISSY ❤️"
Mel was great, always super happy to chat to and kept us entertained on the day while we all got ready. Her hair styles looked amazing and lasted all day perfectly. Would happily use her again next time I have a special occasion
I was very lucky to be able to book Missy for my recent wedding. Missy did my hair along with 7 others and even the 2 flower girls, everyone looked amazing. Missy was able to do exactly what we wanted and I couldn't be happier with how it turned out. Missy is super friendly and bubbly and makes the entire process so much fun. I would definitely recommend Missy to anyone.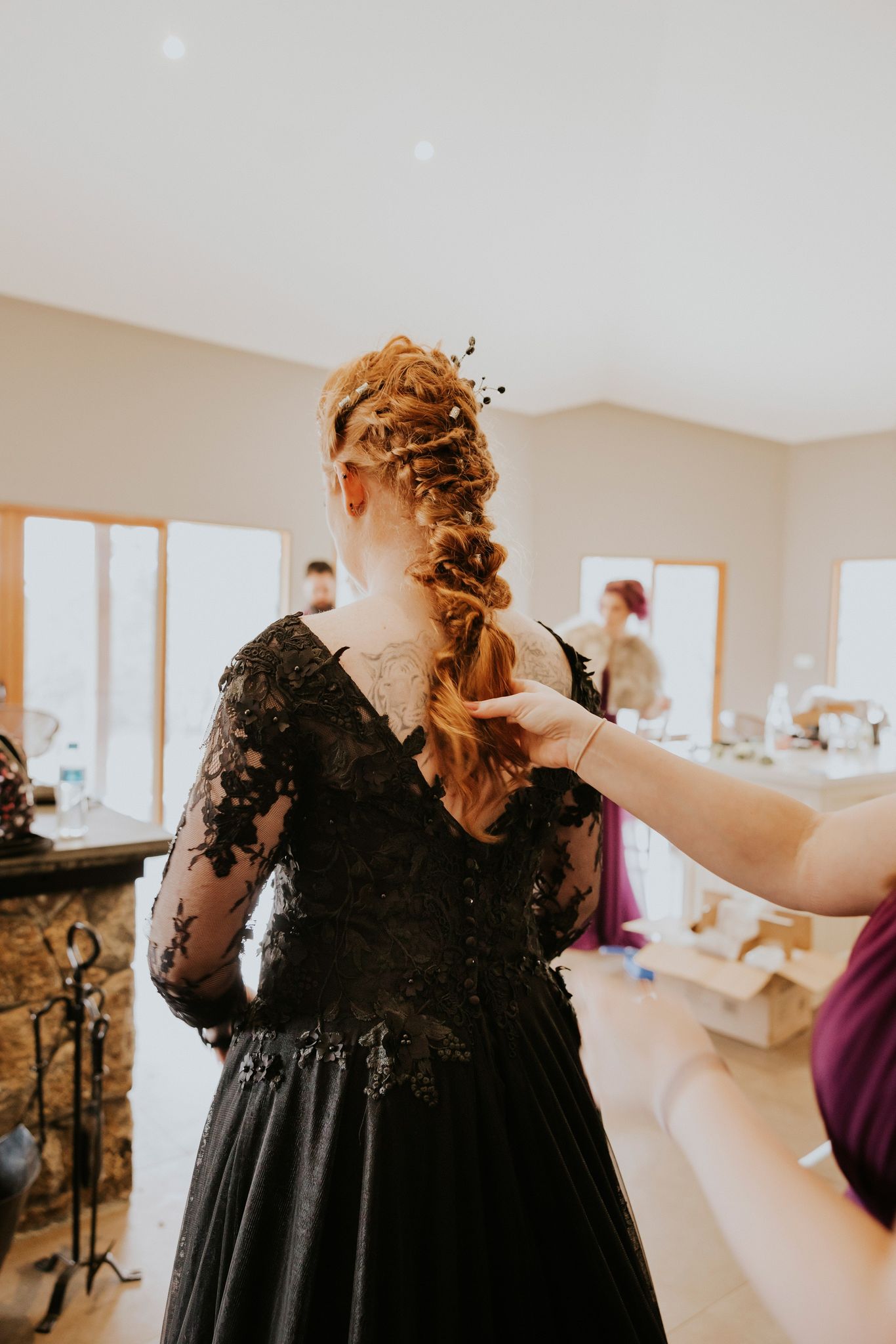 A gorgeous look was created for my wedding day from Missy's Magic Styles, everyone was complimenting me constantly! She was super punctual and very friendly. I'm glad I chose her and would highly recommend her to other brides.
Missy is an absolute joy to have doing your hair. She's bubbly and funny and genuine. Takes feedback on styles really well and comes up with fantastic results. My long, thick hair was no match for her skilled hands, and I ended up with an amazing hairstyle that lasted all day.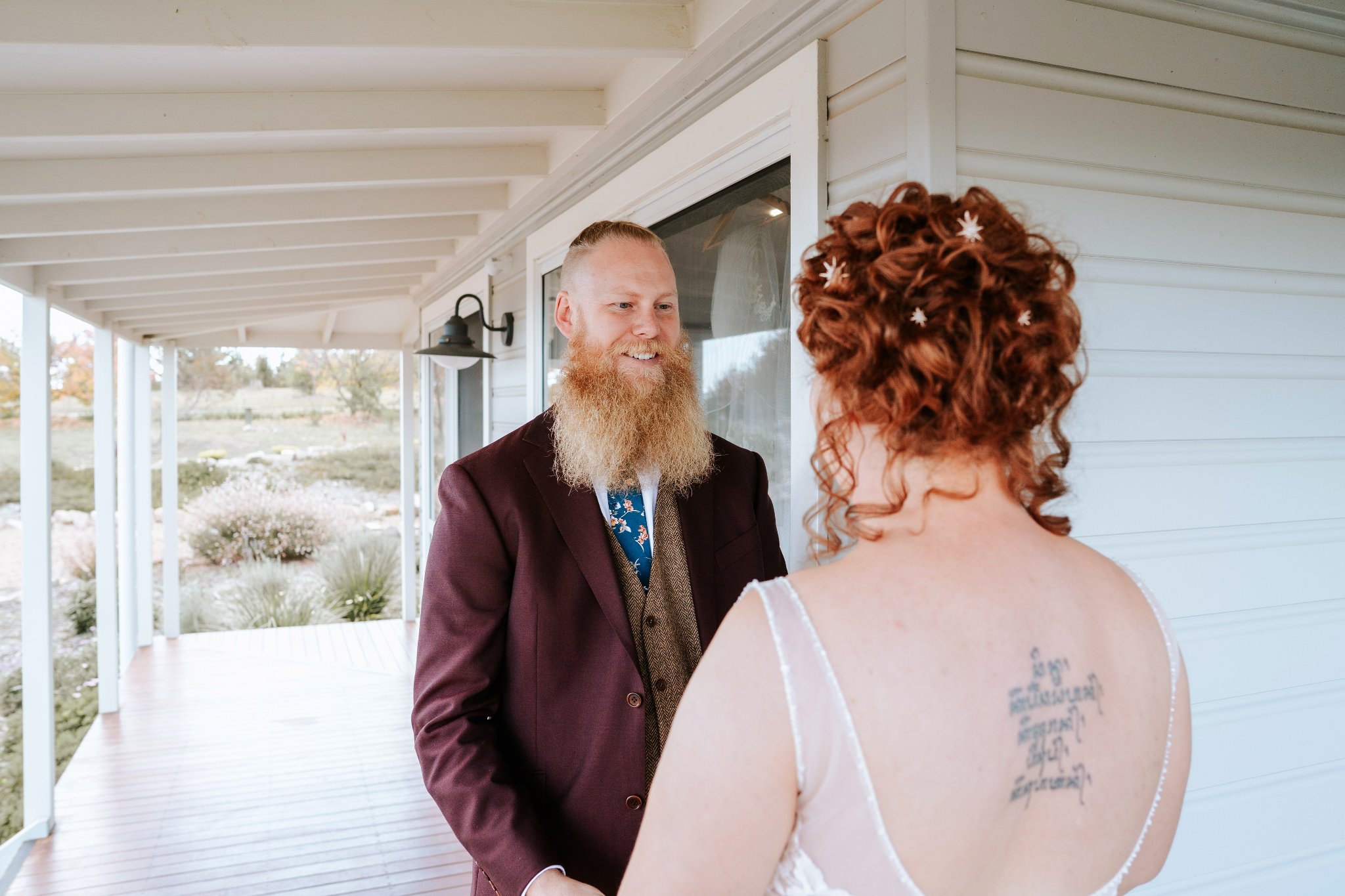 Missy did mine and my mums hair for my wedding on Saturday and it could not have been more perfect! She replied promptly, was on time on the day and was very efficient while doing our hair exactly how we wanted. She listened and went above and beyond for us to ensure we had beautiful hair all day. Neither mine or my Mums hair budged at all throughout a super busy day and I cannot thank Missy enough! If you want a hair stylist who listens, offers advice and is just wonderful to be around you must book with Missy's Magic Styles.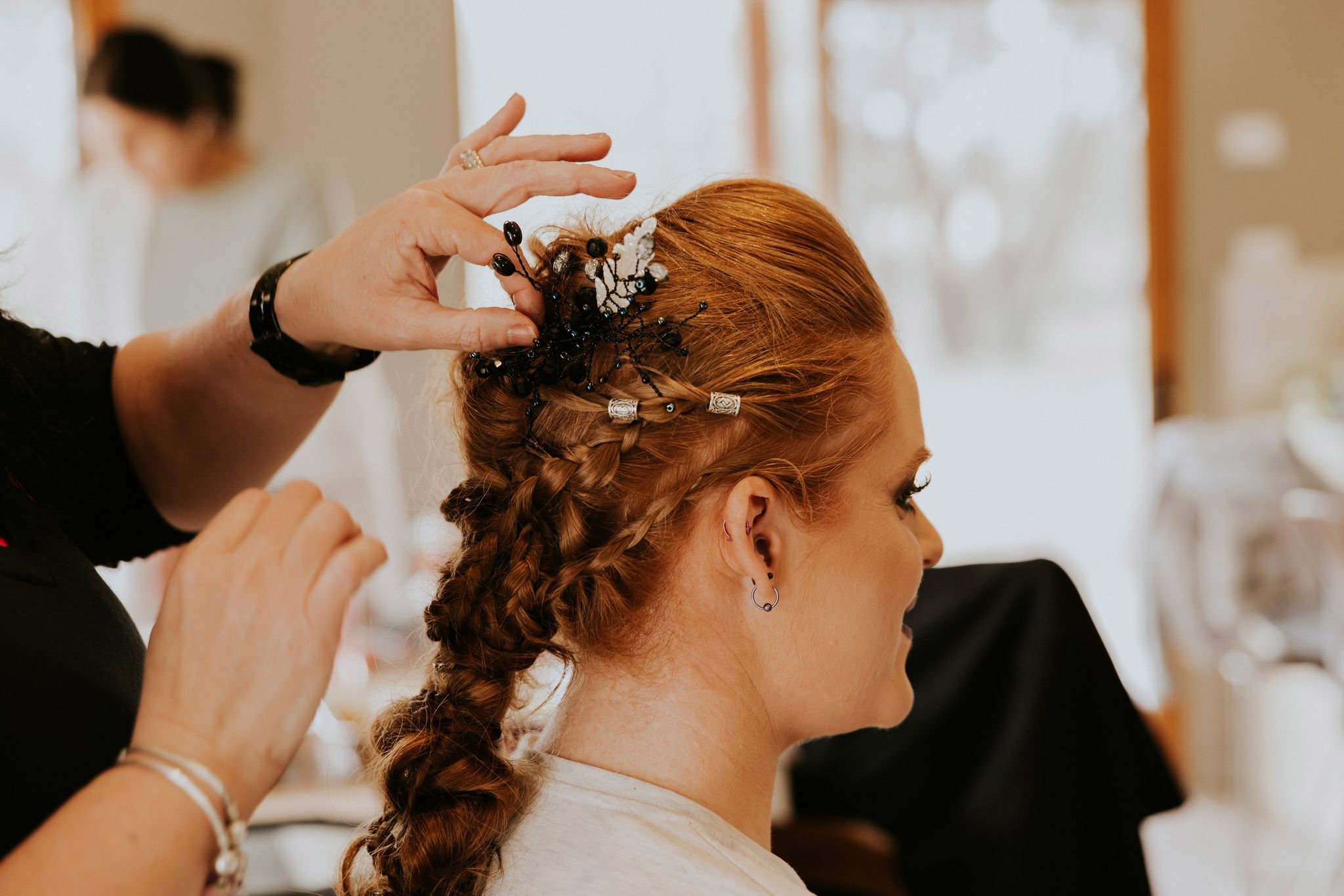 I am so happy that I was able to book in with Missy for my wedding day. The hairstyles that Missy had created for myself, my bridesmaids and my mother in law were simply stunning and lasted all day and night. Her friendliness, energy and expertise made me feel calm and relaxed on the day of my wedding and we all had a wonderful time laughing while getting our hair done. For any future brides out there, Missy will definitely surpass your expectations!
Mel was simply amazing! I was at ease knowing my hair was in good hands for my special day. Her positive and bubbly attitude was so great and made me feel at ease during preparation for the wedding. My hair and my bridesmaids hair turned out even better then I had envisioned. I would 100% recommend Missy's Magical Styles!
Mel did an amazing job! She went above and beyond for me and my bridal party on the trial and on the day. Not only did she do amazing job with all of our hair but she helped us get into our dresses Nd in the limo to! 11 out of 10 would recommend to anyone 🙂
Missy is fantastic! I am very happy I chose her to look after myself and bridal party. Not only is she an amazing stylist, she is very friendly, reliable and honest! She won't let you leave the house until you are perfect. She even helped out by doing my daughter and nieces hair to make them feel like a princess. I would highly recommend her to anyone. Thank you Missy for being apart of our day. X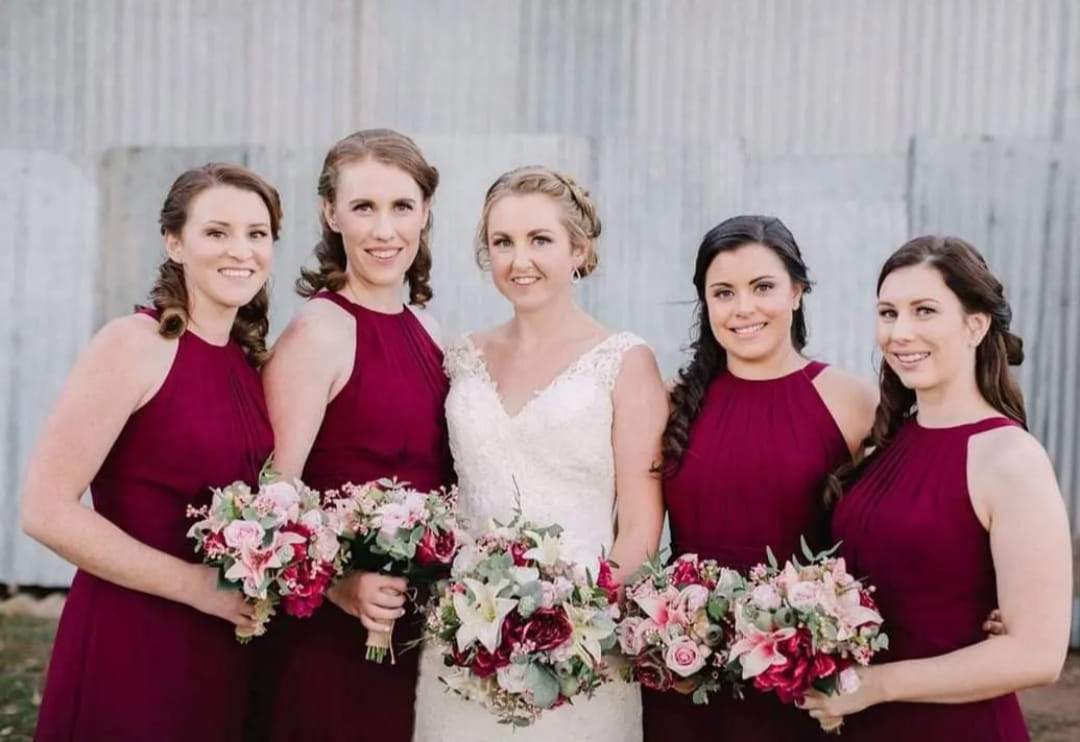 Felt like an absolute princess with Missy, she came with enthusiasm and a bright personality at 7am in the morning to do my hair, as well as my bridesmaids and mother's hair. She provided laughs and set everyone at ease. Missy made my wedding day truly magical. If you want a true professional with amazing skill and want someone with attention to detail. Go with Missy. You WONT be disappointed.
Missy was a delight. She was on time for both the trial and the wedding day and she was able to create a hair do that was perfect for the day. Missy made the day more fun and more relaxed. I would definitely use her again for other occasions
Missy was just amazing! From the moment she got to the house early in the morning, she had everyone relaxed, laughing and organised. She is just so skilled at what she does, that some of us with even the most difficult hair to work with looked simply amazing! Everyone at our wedding commented on how wonderful all the girls hair looked, and even with all our dancing through the night, our hair managed to stay up. Couldn't recommend Missy enough! Will definitely booking her for any future events!
Mel is the absolute best!!! She made our bridal party shine and our hair lasted all night!! She is so lovely, caring, sweet and kind hearted and absolutely cares for her clients. This made us relaxed and we all felt at ease being in her hands. She does her work with a lot of care and compassion and really loves to see people shine from the inside to outside!!!!!! Thank you Mel!!!!!
Missy was the most excellent hairstylist I could have ever had work on my wedding. There was no style too big or too complicated that she wasn't keen to give a go. My trial was amazing and from there we made a plan for the day and it all came together so amazingly. I had a Viking inspired fauxhawk and braids, with the bridesmaids having beautiful waves and a singular side braid. Everything was spot on and I could not have asked for a better executed hairstyle. Missy was, happy and bubbly the whole process which made it so easy to chat to her and decrease stress on the day.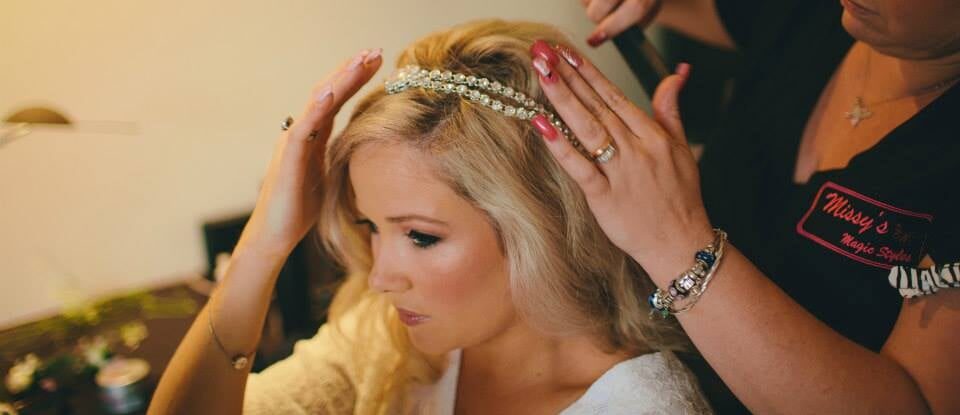 Missy was amazing. She is such a bubbly and communicative person, that she made the entire process from trial to my wedding say smooth and easy. She went above and beyond to make sure all of my family were happy with their hairstyles and she suggested great options for styles based on the reference photo I gave her and my hair turned out absolutely beautiful and I had many compliments on it. Thanks so much for your passion and commitment to making my day super special.
Incredible for my wedding hair. All the bridesmaids were so happy, she created the look that everyone wanted. She cares so much that in order to achieve the look I was after, she used a crochet needle! Not many people can say their hairstylist pays that much attention to detail. I am thrilled that I chose her.
Missy was amazing. Nothing was too much trouble for her. She went out of her way to help myself and my bridal party get the looks we were after. She is so friendly and enthusiastic and clearly loves what she does. I would not hesitate to recommend her to my friends and family and would definitely use her again.
5 Stars does not do Mel justice. What an incredible way to start my wedding day with the company of Mel. She had me laughing all morning & didnt even give me a second to think about the nerves. My hair held all day & night, even with a wind storm. Not only did she make my envision come to life she absolutely perfected it to be even better than i could have imagined. Don't look past Mel. She lightens a room when she walks into it & your hair will be an absolute masterpiece.
Thank you not only doing the bridal party's hair, my Mum's and mine, to absolute perfection … but thank you for making me feel loved, special and calm on the biggest day of my life! When I reflect on the day, I honestly didn't realise the importance of special people to help you achieve your perfection. But, Missy was exactly what I needed, and I didn't even know it. I and my girls could not recommend you enough! Missy is truly magical, in name and in reality! 📸 by Callum Thurgar Photography
Missy was absolutely fantastic from start to finish and truely goes above and beyond for her brides! From experimenting with multiple styles at my trial, purchasing new products for my fine and very uncooperative hair to making sure myself and my bridal party had everything we needed before heading to our wedding venue, I couldn't recommend her more highly! Thank you Missy Xo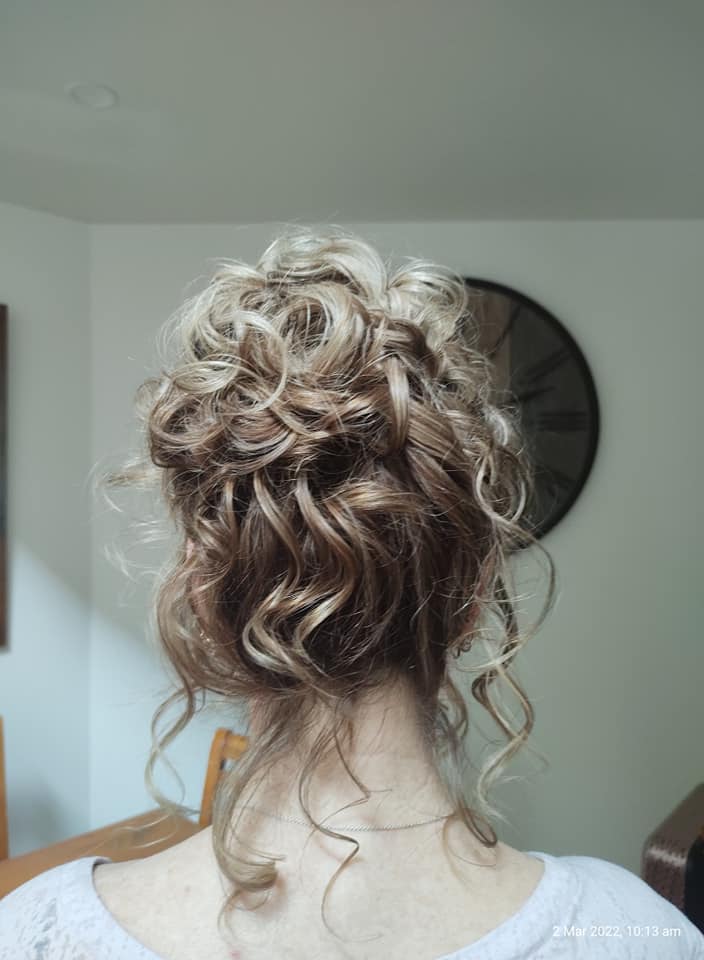 Missy was an absolute delight and amazingly professional. She helped make my dream vision reality and helped me get into my dress and car! Missy truly goes above and beyond to help you look your best on your wedding day. She certainly helped me and my day wouldn't have gone as smoothly without her!
Mel did an amazing job! She went above and beyond for me and my bridal party on the trial and on the day. Not only did she do amazing job with all of our hair but she helped us get into our dresses Nd in the limo to! 11 out of 10 would recommend to anyone 🙂
Missy was absolutely fantastic for our wedding, we had a large party (2 brides, 4 bridesmaids and one mother of the bride) and she got through them with plenty of time to spare. Everyone looked completely beautiful and their hairstyles lasted through the entire day – Missy even redid one of the bridesmaids before she left because Missy wasn't completely happy with how the style was sitting (we already thought it looked great!). The entire time Missy was laughing and joking and keeping everyone at ease. We'd book her again without hesitation – her prices were very reasonable and everything was incredible from start to finish. – Lucinda and Samara McCann
If you want someone who will bring some energy to your room from when she starts until she leaves before your ceremony, then Missy is the woman for you. It was a true delight having Missy to do our hair on the morning of the wedding and she really brought the energy. Missy worked with what I wanted to create a hairstyle that stayed in all day despite the crazy gusts of wind and I never once had to worry about it coming out. If you are thinking about booking anyone else for your special event then you're crazy, stop thinking, book Missy and you won't regret it. Thank you, Missy, for everything.
Missy is so amazing! She is a riot to be around and is so cheerful. She did the hair for myself and my 5 bridesmaids and we all looked amazing! My hair looked exactly ow I imagined and the style lasted all day. I cannot recommend her highly enough.
Melissa was absolutely brilliant from the first contact til our last good byes on the wedding day. Melissa was very professional and prompt to reply to messages. She was also flexible and patient, especially with the young flower girls. She was even happy to change the hairstyle on the day.
Missy is amazing. She is a very funny lady who just made the morning so relaxed. She is one of the best for hair and she did an absolutely amazing job on all our hair. She even went above and beyond to get my 2 year old daughters hair done by sitting on the floor with her. If I ever need my hair styled again I'll be going back to Missy 100%.
We were so glad we picked Missy for the big day (mother of bride; bride; bridesmaids x 3). The wedding was at 10am so Missy arranged to arrive at 5am. Missy was professional, friendly and made sure we got to the church on time looking fabulous. She provided a detailed quote within 24 hours, arrived right on time, listened to what everyone wanted and worked steadily through a lot of long/ thick hair. Her calm approach was a great start to a great day!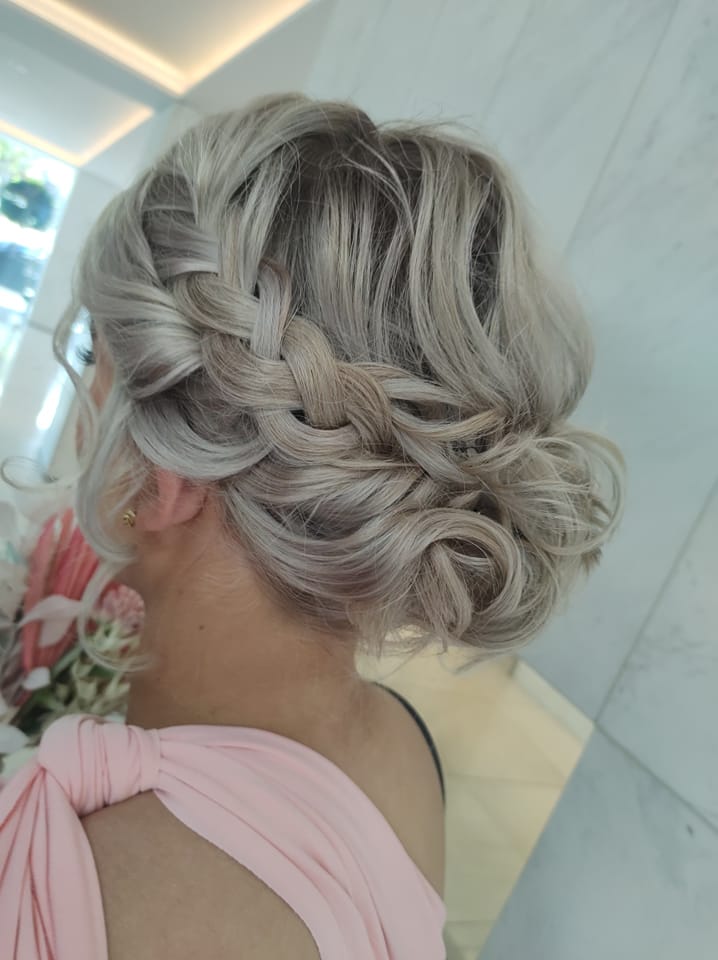 Excellent, couldn't have asked for more! She was very good with my 5 year old niece, reliable, flexible and provided so much support leading up to the day and on the day itself. She went above and beyond, don't know what I would have done without her.
If you are looking for someone to do your hair on your wedding day, Missy is absolutely the best choice! She is fun and full of energy so easy to be with on the day. She made my Mum, 3 bridesmaids, and I look fabulous and delivered the perfect look for my wedding day. I will definitely go back to her again if I need hair for any other important occasions in the future.
Missy was absolutely amazing! I had no idea what hairstyle I wanted and she came right in and tried out what she thought would suit and I loved it straight away! This was done on my wedding day and she put my mind at ease! ❤️
Missy was amazing from the moment she arrived with her bubly personality. She created an amzing hair style with great detail, better than i had invisioned. She is fun, kind, caring, creative and very talented. Missy is highly recommended. Thank you for letting me walk my wedding day in style.
Omg where to start! Missy was absolutely amazing!! My girls, mothers and myself all looked beautiful. There wasn't a thing I would change and I don't think our faces have ever been so sore from laughing and smiling the entire time Missy was in our room! Would HIGHLY recommend Missy's Magic Styles for any event she's such a beautiful soul!! Xx
Missy was simply amazing, Her incredible talent, her enthusiasm, her ability to understand and deliver what we wanted was second to none. And on top of that, she is simply delightful to hang out with and felt like part of our family on the day. Highly recommend.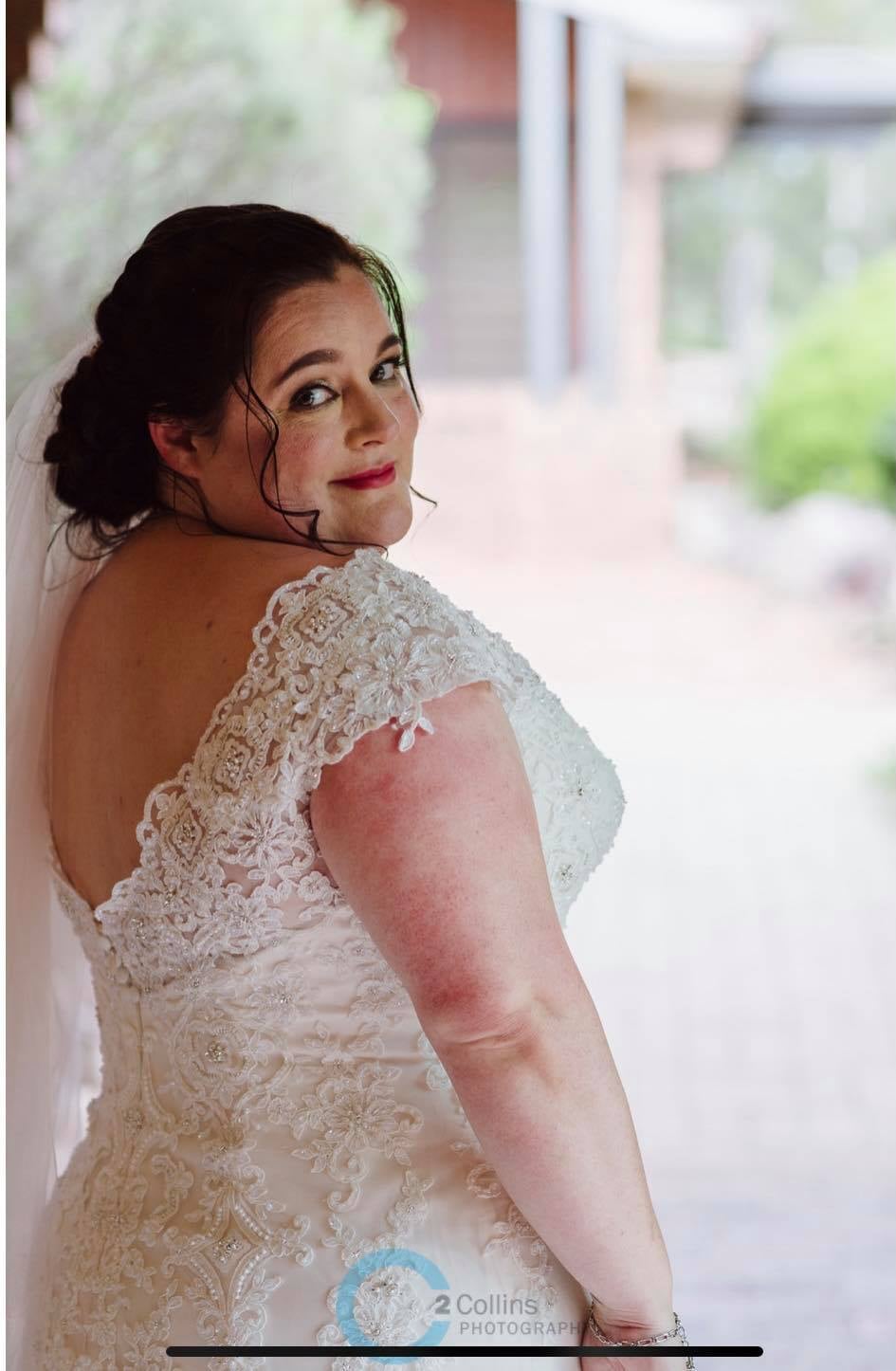 Bright, Bubbly and Just Amazing, Missy is fabulous! She's mobile, which makes organising the trail/travel simple because she's comes to you! Missy did an amazing job on our hair (bride and Maid ). I have very fine hair and was worried I would have nearly enough to make me feel beautiful on my wedding day….but Missy made amazing things happen. Loved it…and it was just what I was after. Highly recommend! Missy is the Fairy Godmother of Hair!!
Missy did a fantastic job with my hair. I couldn't have been happier, it looked so lovely and was exactly how I wanted it. Missy took the time to take a look at the styles I liked and my wedding dress to make sure everything would come together well. My hair is shoulder length and Missy was more than happy to put it into a beautiful up-style. Despite the crazy winds we had on our wedding day the hairstyle looked beautiful the whole day. I was even able to rock soft curls/waves to the family brunch the next day that were still in my hair from the day before!
Missy did my hair for my wedding day and it couldn't have been more perfect. We went through a few different styles in a trial and then figured out something even better for the day. She also did my bridesmaids and didn't stop until they were both happy too. Highly recommend Missy!
They were amazing! From the time I first contacted her right to the actual day it was like she was a part of the bridal party! She was so friendly, so helpful and so patient! She was so fun and full of energy, and it continued through the whole day from 6 in the morning to the afternoon! She made sure I was happy with everyone's hair and was great in keeping me calm throughout the day!
Missy was fantastic! She relieved all my stress about having the perfect hair for my wedding. She is super friendly, helpful and flexible with any requests. Although I wasn't sure exactly how I wanted my hair she instinctively knew and it turned out perfectly. My husband to be loved it. Highly recommend Missy.
A pleasure to deal with and an expert in her field.
I found Missy's Magic Styles not only a fantastic service but a truly lovely addition to my wedding experience.
I could not recommend her more highly.
More Reviews available on